AV Chats with Erick Stuck
Eric Stuck, CEO & President of Ionic Air Care while at PBEXPO. Eric has had a long career in business and commercial aviation and saw an opportunity to bring a new type of air cleansing technology to the market.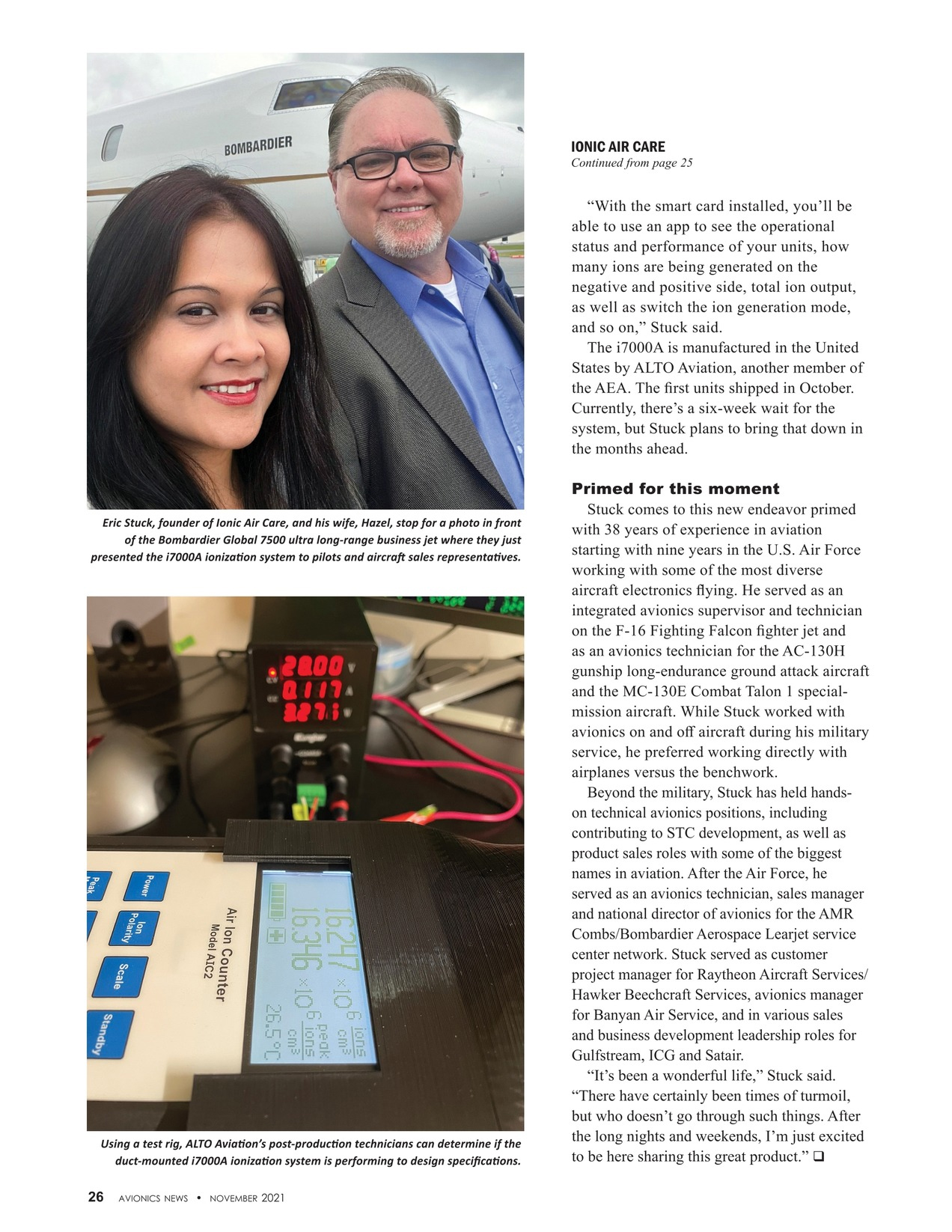 Ionic Air Care Wants to Clear the Air
Featured in Avionic News (November 2021) Erick Stuck, Founder and CEO of Ionic Air Care, talks about his flagship product, the i7000A ionization system. "Because air quality is top of mind for everyone, there's increasing demand for this type of technology." Stuck says.  The i7000A works on all types of aircraft, business jets, helicopters and airliners. 
AEA 2021 New Product Intro
Ionic Air Care introduces the new i7000A is a dual polar ion generator designed to be mounted to an aircraft's environmental control system (ECS) ductwork with the two ion emitter probes inserted into the ECS duct(s).
Air Purification System Kills 99.9% of Viruses
Virgin Voyages' first ship, the Scarlet Lady, will be retrofitted with an air purification system that kills 99.9% of all viruses, the new cruise brand said.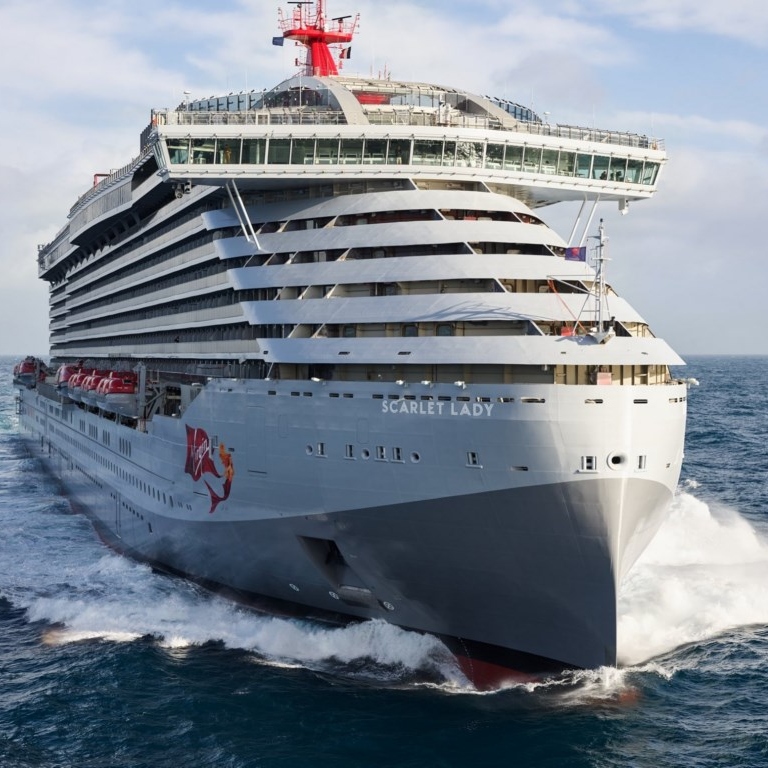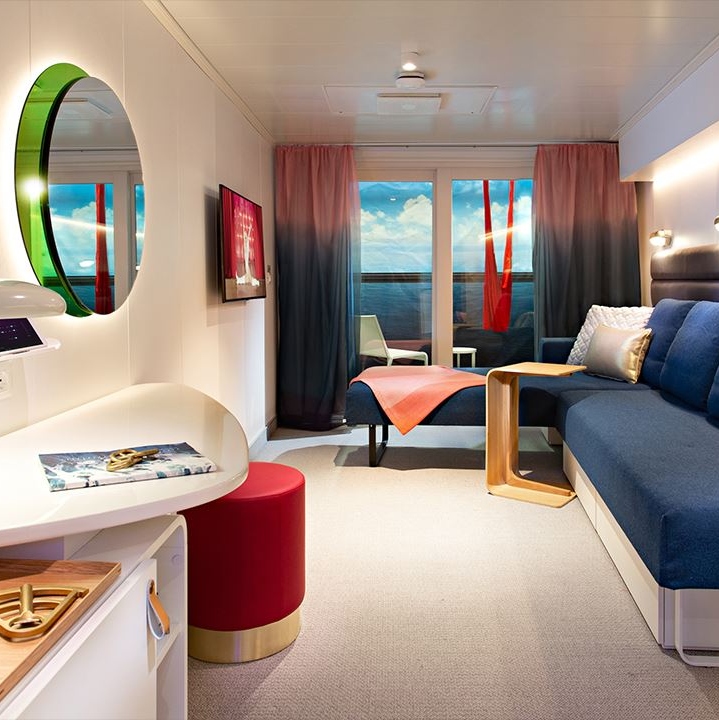 Industry Leading Health Plan for Brand New Ship
Innovative health protocols include fresh air in all public spaces, industry-leading virus neutralizing air filters, virtual queues, reduced ship capacity, regular virus testing for Crew, thermal monitoring cameras and leading partnerships with AtmosAir Solutions and EcoLab.


Copyright © 2021 – Ionic Air Care All Right Reserved